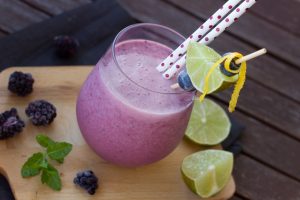 Cuisinart is a brand that's known for their wide range of appliances and their reasonable prices. In recent years, due to the popularity of protein shakes, Cuisinart came out with their line of high-powered blenders designed to offer improved blending power that can rival even higher-priced models. 
The CBT 2000 blender is one of their leading models for all the right reasons. 
It's packing serious power and can handle high volumes, making it perfect for parties and family get-togethers. Its powerful motor and durable design also make this model a great choice for both business and personal use. 
Considering all the features this blender has to offer, it's a total steal for the price. 
Now, let's learn more about what the 2000 has to offer and find out why it scored so high with buyers. 
Overview and Features
Cuisinart doesn't normally specialize in commercial quality blenders and instead has focused more so on handheld blenders in the past. So, their introduction of a high-powered blender comes as a surprise. But they didn't skimp on quality with the 2000, instead, they went all out and equipped it with some great features you'll love. 
The 2000 easily outperforms other blenders produced by Cuisinart and is marketed as a commercial blender designed for home use. It offers fifteen hundred watts of power and a motor that features three and a half HP. 
It also comes with ten variable speed options, unlike Cuisinart's previously released model the 1500. 
In terms of controls, this blender is equipped with a large digital control screen and buttons that include pulse, start and stop, and clean. The blender also has a few buttons for the dedicated blending presets: soup, ice crush, and shake. The up and down arrows can be used in order to set the timer. The custom memory function is probably the most unique feature this blender has to offer. 
The industrial build design is nice and comes complete with an all-metal drive, and a metal ball bearing blade and a stainless steel six-prong blade. You'll also love the sturdy base and removable rubber dampening pad. 
Presets
The blending presets are basically timed blending sessions that are designed to ensure your food is perfectly blended, depending on the ingredients. This model comes with a total of three preset programs to choose from.
The included presets work well. The soup preset is perfect for if you're looking for a blender that can handle hot ingredients. The preset program lasts for a total of six minutes, so you know your soup will turn out perfectly and well-blended. 
If you're looking for a blender that is equipped with more blending presets you can click here to read our blender buyer's guide, where you'll find information on the leading blenders on the market, in addition to the features and specs to look for in your new blender. 
Performance
This blender works by automatically adjusting the blending strength based on how much food is added to the container. This is a unique feature you won't find on many competing models. Other models will feature blending presets that just blend the food based on the program's timer, and don't automatically adjust the blending technique based on how much food is in the blender. 
Design
The plastic container is BPA-free and measures in at sixty-ounces, which is comparable to the size of container you'll get with higher priced models such as the Vitamix Ascent blender. 
The container features a removable built-in measuring cup located in the lid, which will allow you to add ingredients during the blending process via the hole, and all without having to fully remove the lid. The container also comes with clear measuring marks for added convenience. 
Built-in Overheating Protection
This model also has an innovative overheat protection feature that prevents the motor from overheating during use. 
Memory Function
The included memory function will allow you to adjust any of the preset times, saving it to the blender's memory so you can easily access this blending program for future use. 
Warranty
The blender is covered by a three-year product warranty. 
Pros
Dishwasher safe
Easy to use
Ten speed options

 

Reasonably priced

 

Built-in overheating protection

 
Cons
The lid is made out of a hard plastic
Does not come with a tamper
Only comes with three blending presets

 
Cuisinart CBT-2000 Blender Conclusion and Rating
Blender Hero.com Product Rating: (4.5/5)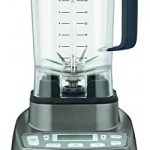 The Cuisinart CBT 2000 is an easy to use, commercial quality blender that's loaded with some great features including a large digital display and ten variable speed options. The blender is lacking in the blending presets department, but considering it comes with ten speed options to choose from, this isn't exactly a deal breaker. Powerful, durable, and built to last, we gave this blender a rating of four and a half out of five stars.
Check Price
Summary
Reviewer
Review Date
Reviewed Item
Cuisinart CBT-2000 Commercial High-Powered Blender
Author Rating